Stage 2 News
In the Stage 2 classes the children have been settling into their classroom routines. Our new students are learning how the structure of the class works. They have been learning how to be independent learners and to productively plan out their day.
During group time we have looked at and discussed our school's Charter of Respect. We read the rights, responsibilities, and constructive/destructive behaviours of members of our school community. The children reflected on these and discussed how they can be a positive member of our school. All students and class teachers agreed to adhere to them by signing the Charter of Respect. The Charter of Respect is displayed in each class and is used to reflect on throughout the year.
Each individual class has created their own classroom guidelines to help maintain a peaceful and normalised class.
During our art and craft afternoon the students were involved in creating a 'Kindness Tree'. The purpose of this tree is designed to promote kind acts within each class. The children helped paint the tree and cut out the love hearts to add to the tree. Whenever a student sees another student demonstrate an act of kindness, they write it down on a love heart. At the end of the day each class will read and look at the acts of kindness and add to the tree.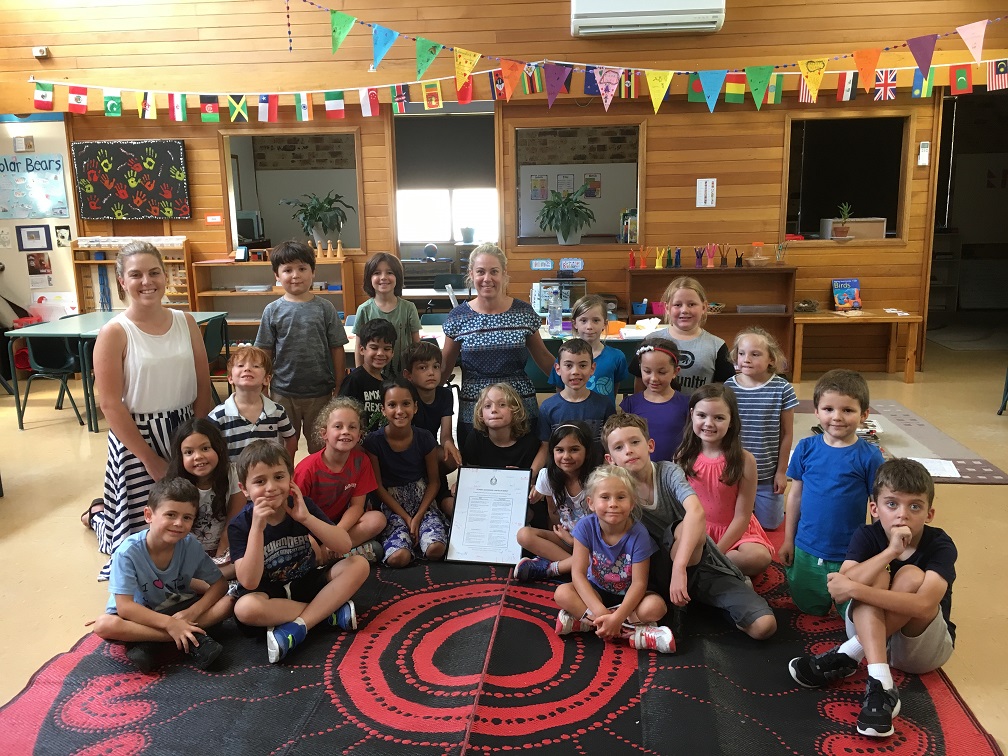 Stage 3 News
During the break, Stage 3 got a face lift! The floors were polished and some walls were removed. The result is a better functioning space with clear lines of sight across the room. We now enjoy a landscape of materials on the shelves and enticing books in our library.
With great responses from the staff, students and parents, Stage 3 feels better prepared and ready for the year ahead. With two weeks already gone, the students are settling into the space. Together we have created a set of classroom guidelines that are centred around respect for people and the environment.
2017 looks like it is going to be such a great year for Stage 3.